STUDENTS AND SEIZURE CLUSTERS
BE PREPARED
Seizure clusters can happen at almost any time, so being prepared is key.
NAYZILAM® (midazolam) nasal spray, CIV is indicated for the acute treatment of intermittent, stereotypic episodes of frequent seizure activity (i.e., seizure clusters, acute repetitive seizures) that are distinct from a patient's usual seizure pattern in patients with epilepsy 12 years of age and older.
NAYZILAM can be used to treat seizure clusters during the school day and may help get students back to class. Please review these helpful resources for ongoing product training and education.
Back to School Product Brochure


Dosing and how to administer
NAYZILAM can be administered by a non-healthcare professional and no priming is necessary. This rescue treatment may be administered to a patient during or after a seizure within a cluster. NAYZILAM requires no active inhalation and can be used whenever a seizure cluster occurs — at home, school, or work.
INSTRUCTIONS FOR USE
Download, print, and share these instructions to help
train yourself and others on how to use the actual product.
HOW TO GIVE NAYZILAM
NAYZILAM is a ready-to-use nasal spray that can be given by anyone, whenever seizure clusters occur.
The complete steps on how to use NAYZILAM are found in the full Instructions for Use. An overview of the steps is below.

HOLD
Hold the nasal spray device with your thumb on the plunger and your middle and index fingers on each side of the nozzle.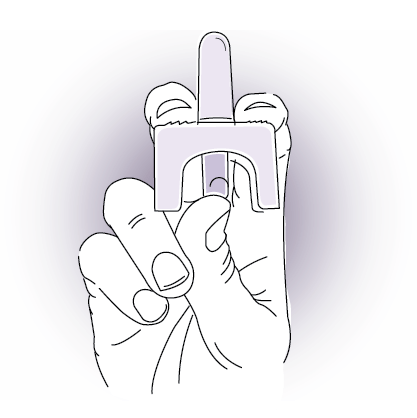 Do not press the plunger yet.

PLACE
Place the tip of the nozzle into one nostril until your fingers are against the bottom of the patient's nose.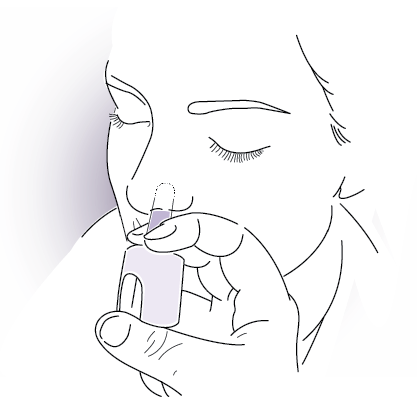 PRESS
Press the
plunger firmly.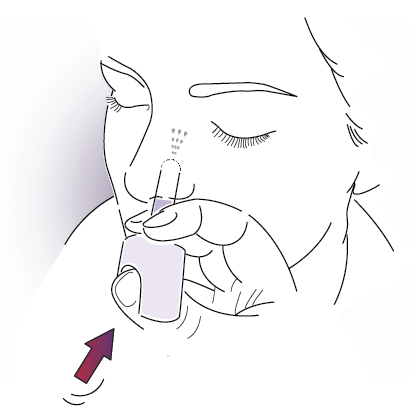 HOW TO USE NAYZILAM PROPERLY
This video features step-by-step instructions on how to use the nasal spray device properly.
You can view and share this video as part of ongoing training on how to administer NAYZILAM.

Request a
training kit
The NAYZILAM training kit includes information to help patients and their caregivers practice how to give the nasal spray, so everyone can feel reassured that they know what to do during a seizure cluster.
Already have a training kit and would like to order more?
Learn how to request additional training kits here.